Accountancy Services, Cheshire, Shropshire and North East Wales
At Teasdale & Co Chartered Certified Accountants, we provide professional and friendly accounting services including bookkeeping, VAT and payroll to all sizes of business from sole traders to corporations in Cheshire, Shropshire and North East Wales.
Tailored accounting
We offer the full range of accountancy services which can be tailored to your individual requirements, including (but not limited to):
Services for start-ups – sole trader or Limited company set up (including advice on the best format for your business)
Self-assessment tax returns - for individuals and partnerships
Company reorganisations
Strategic and business planning advice
Payroll
VAT – planning, advice and returns
Financing growth
Projections and cashflow forecasting
Bookkeeping – at a level that's right for you
Advice and installation of accounting systems
We believe in building long term relationships with our clients, based upon a trust that our efforts are in your best interests.
Personal service
We stand out because, as well as being down to earth and approachable people, we take the time to get to know you and your business so that we only offer you the services you need, nothing more, nothing less. For us, it's all about what's best for you, our client.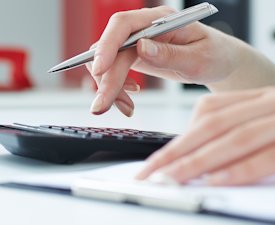 Part of the great client experience we provide means that you always deal with the same people within the firm and will always respond promptly when you need us.
Most of our team have been with us for many years and, as we have a very low staff turnover, we can establish good quality long term working relationships with our clients.
This means that you can expect a first class service from people you trust and who understand your financial affairs.